Kanangra Main canyon (v4a2V***) is monstrous beastie and not for the faint of heart. It is a multi pitch canyon with some very big pitches (up to 60m). The main wall alone is about 135m. It is also very pumpy in a La Niña season. The canon grade of v4a2V*** was set for a typical hot Australian summer i.e. not what we are experiencing at the moment. It requires team work, efficiency and good rope management.
This trip is being led by Chris Augood with support from Alex Motyka. Alex Motyka is experienced with Kanangra Main at higher water levels and is swift water canyon trained.
Space is extremely limited due to the difficulty of the canyon. Only experienced canyoners should apply. You must also be fit. K Main is a long day. 8 to 12 hours and the exit is the stuff of most people's nightmares (a lot of "up" over difficult overgrown terrain often requiring use of all limbs – if you're lucky there is a feint track to follow).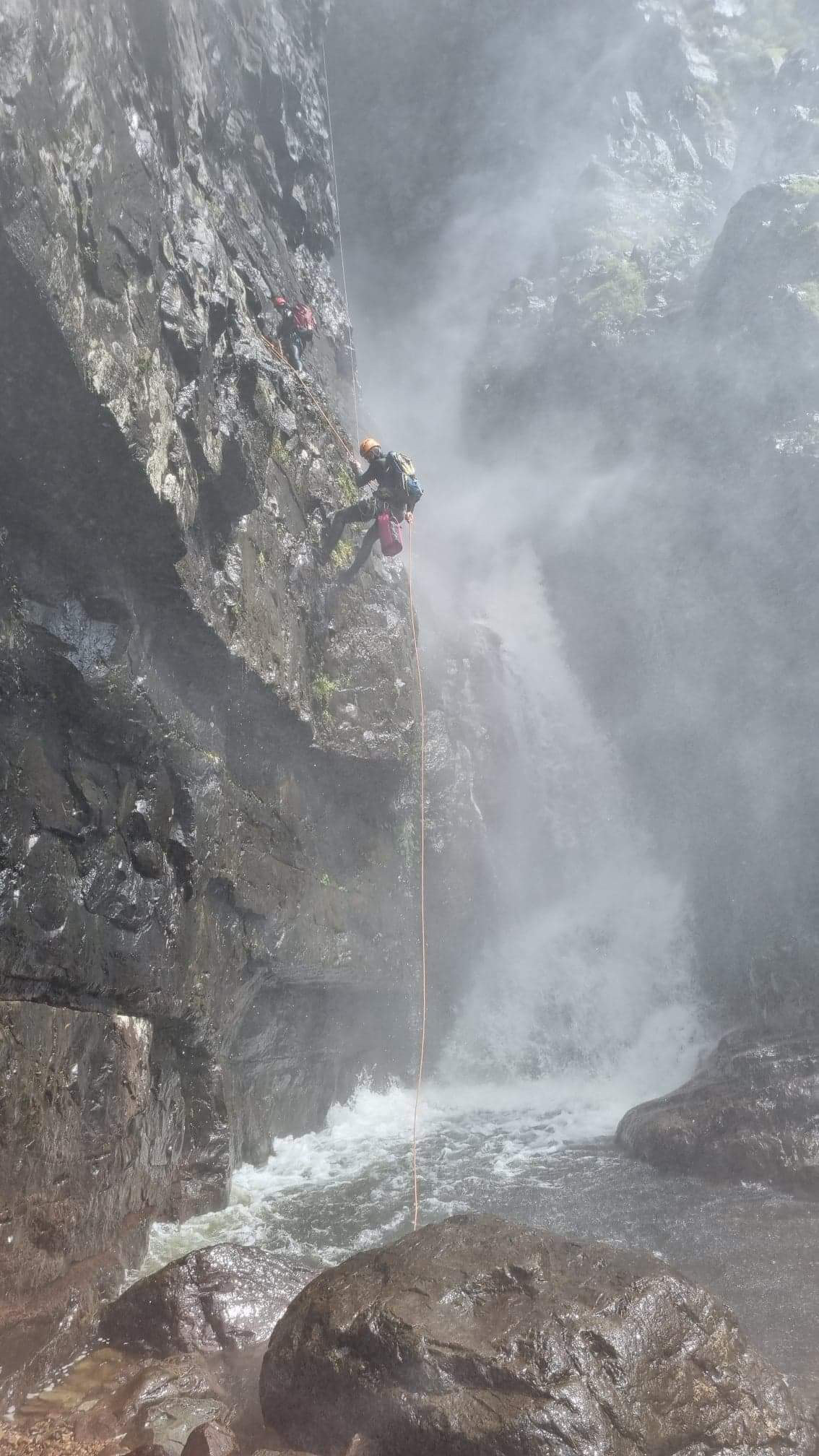 Bookings
This activity is fully booked.